Do you want to keep your voice for a lifetime, despite the many challenges that we each face in the decades past 40?
Do you want to sing right up until your parting breath?
Was taking private singing lessons one of those enjoyable weekly or fortnightly activities that fed your soul, but which you felt you needed to drop?
If so, I understand and I'd like to give you a very special offer to stick with singing lessons during this pandemic (and beyond) at a HUGE discount.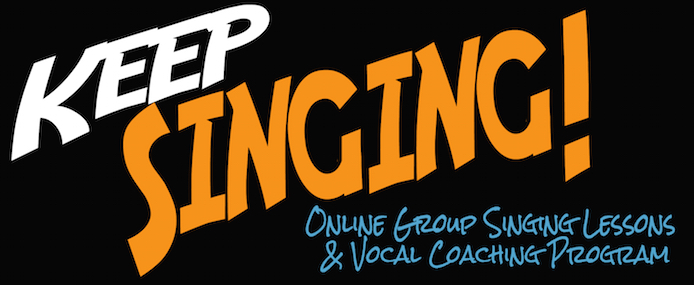 Discover How to Keep the Voice You Love (or Get the Voice You've Always Wanted!) So You Can…
✯ Keep your your best voice for life!
✯ Feed Your Soul
✯ Do What You Enjoy
✯ Sing with power, control, range, expression, and joy!
…until your parting breath!
If you're like me, you don't just want to sing "okay" as you get older.
Instead, you want to surmount all of the vocal challenges the decades bring:
fading voice
loss of control
warbly-ness
decreased resonance
loss of range (at both ends, but especially the high end!)
decreased confidence in your voice's dependability
---
Do any of the following describe you?
Three or four weeks ago, were you cruising along with private voice lessons, working on the voice of your dreams?
Or, maybe you were you thinking about starting to take lessons — or you had just decided to return to lessons after a stretch of time since your last opportunity to get the training you needed and wanted? …And suddenly the pandemic started?
Did a variety of internal and external conflicts rise up to convince you to discontinue that enjoyable pursuit?
What drove you to drop your private singing lessons?
Keeping a healthy social distance was impossible in the studio space?
You're staying home and you can't attend lessons in person?
Stress and anxiety over the pandemic?
Insecurities concerning job losses or loss of work hours – yours or others' you've seen occur – and so you don't feel you can justify private lessons right now?
Or, conversely, working overtime because you're in a demanding, essential role at your workplace?
Do you know…
Do you know you can keep working on your best voice, even when you can't leave your home?
Did you ever wonder how folks who don't have bottomless money resources continue vocal training, even during uncertain economic times?
Did you realize you can continue to get personalized attention and feedback from a professional vocalist, even when you can't be in the same room?
Here's the secret: You CAN continue pursuing your vocal development by training with me in an online group-coaching setting.
So, how would it feel…
to continue your voice training during the COVID-19 pandemic?
to make your voice better than ever and relieve stress in the process?
to forget about the issues outside your door for a few hours a week — and, at the same time, work toward your best voice?
to nurture your singing voice so that it keeps growing – and you keep growing personally – even while the world feels like it has kind of stopped in its tracks?
to continue actualizing those vocal goals and aspirations you've had for years, but which have taken a back burner lately?
or to…
keep growing in the knowledge and practice of exactly how to accomplish all of those vocal goals, dreams, and aspirations?
know what you need to do on a daily basis that will help you develop the strength, suppleness, health, and expression of your voice that will keep you singing with your best voice for an entire lifetime, no matter what comes your way?
How would that feel?
If you are currently taking singing lessons and/or vocal coaching or had recently been interested in pursuing lessons, but were stopped in your tracks by COVID-19 from pursuing that training…
for whatever reasons
– whether uncertainty, anxiety, job insecurity, increased demand/stress at work, social-distancing, or any other pandemic-related issue –
and yet you still really want to continue growing your voice,
THEN THIS IS FOR YOU.
You CAN still take voice lessons – online in a group setting, still receiving robust training, regular feedback, and lots of encouragement and support. Here's how:
"Founders Special" Offer for A Higher Note LLC's newest opportunity: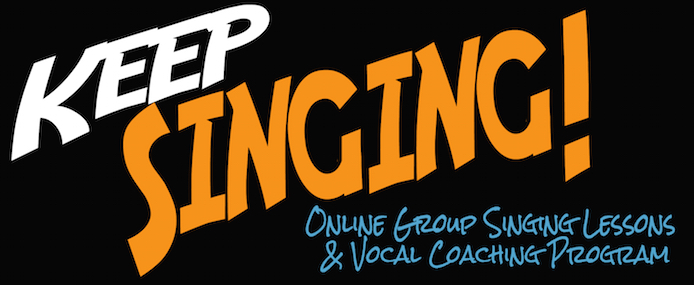 Keep Singing! An Online Group Singing Lessons & Vocal-Coaching Program
This offer is for current, past, and almost A Higher Note LLC voice students!
---
---
What's included?
Vocal Exercises for Many Purposes
In your membership modules, you'll receive immediate access to many basic exercises. On a weekly basis, you'll receive access to additional exercises that will challenge, work, and grow your voice and performance skills!
LIVE Group Training & Coaching Sessions
FOUR monthly live group coaching sessions, whether video or audio call format, each month.
Training Sessions on specific vocal-growth topics – 2X/month
What's Holding You Back? Week – 1x/month
Q&A – 1x/month
Instructional Video, Audio, PDF, & More
Many of the exercises and instructions will be provided to you in video format. For your convenience, you'll also often receive access to transcript, e-books, audio files, and other instructional helps.
Daily Emails That Make the Growth Process Super-Step-by-Step
You'll receive daily emails (every weekday) saying exactly what to do that day. Use these in coordination with your Checklists and Calendars for super-charged training regimen.
Checklists, Calendars, Transcripts, & More
Grow in your vocal skill and ability with step-by-step instructions to get you to where you want to be vocally! No more wondering what to do next to get YOUR BEST VOICE.
Performance Feedback from Both Your Instructor & Community
You can post videos of yourself to the forum to receive feedback from community members and your instructor!
---
---
SO IMPORTANT…
The Keep Singing! program is SO MUCH MORE THAN a "recorded online course."
Keep Singing! is a membership program with online instruction, yes. But the key differentiator is that KS! features LIVE COACHING –multiple times each month in addition to the coursework and the step-by-step resources and daily emails – all for one low monthly price.
The Keep Singing! program will have recorded instruction in various media types (video, audio, pdf). But what sets Keep Singing! apart from an "online course" – and what makes the price so incredible – is the LIVE COACHING.
Four times each month.
THAT is what makes this monthly price – even the regular, non-Founders pricing – flat-out incredible.
So you have the live coaching opportunities four times each month as a huge feature that makes this program (and its price) incredible.
And then there's the limited-time opportunity of the Founder's pricing that makes this offer a jaw-dropper.
But, there's more.
You also have the option of individual attention via monthly private laser coaching sessions.
For an extremely reasonable add-on monthly fee, you will be able to self-schedule for a 20-minute private, laser coaching session with me.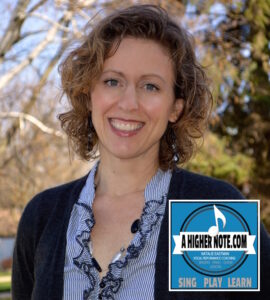 You have the option of one or two sessions each month. In your private laser-coaching session, you will be able to send/bring any and all issues, questions, obstacles, or goals to discuss with me. I will focus entirely on you for that session. During your laser coaching session, I will pinpoint the issues, provide you with specific exercises and solutions, and help you on your way quickly and efficiently.
To take advantage of the monthly private laser coaching session(s) option(s), simply click the payment button. Under "Select Your Program Options," select either the "1 Laser Coaching Session" or "2 Laser Coaching Sessions."
Use the Button Below to Register with the Special Founders Pricing:
To potential Founding members,
I am creating an outstandingly thorough online-group-coaching format for singing lessons and I have a special offer for you today, because you're already part of the A Higher Note community. Some of you are receiving this because you had to drop your lessons for the reasons I stated above. Some of you contacted me recently and want lessons, but are hesitant because of the uncertainty caused by the virus and the economy.
I want to let you all know that I've been wanting to create a program like this for a long time. I've been stockpiling the ideas, resources, exercises, and formats. I've been a member of several online membership vocal-training programs myself for several years. I've purchased a lot more stand-alone, one-time purchase products (video downloads, pdf's, video courses, etc.). I've used each fully. I wanted not only to learn from the expertise each had to offer, but I wanted to see what they're like; experience first-hand how they teach the material and create community (or don't); watch how they communicate the concepts; and observe what they include, what they leave out, what they emphasize, the tone, whom they attract, etc., etc.
I have liked most of them, not all. I really like some of them. I've loved a few. But none of them, not even the ones I've loved, include both the teaching AND the live group coaching – and certainly not 4 live-group-coaching opportunities every month. And certainly not for this kind of price. Even with the optional laser coaching sessions, it's still ranks extremely high among the absolute best values out there.
Yet, honestly, because of the combination of (1) the multiple-times-per-month live group trainings, (2) the instructional resources, (3) the daily emails, (4) the step-by-step resources, (5) the online community "gathering spot" powered by GroupCoachingGenie and (5) the laser-coaching options available to you, it's win-win-win, all the way around:
I can give lots of teaching time, one-on-many, during our live teaching and coaching meetings.
You can proceed with many aspects of your development on your own timetable.
You get to be taken by the hand with the step-by-step materials (checklists, journal) and daily encouragement and training emails.
You get feedback as often as you want by posting videos (practice or performance) in our exclusive group forum.
Simultaneously, it's still sustainable for me as an instructor who's running a business providing vocal instruction, and who is still performing from time to time, is still pursuing vocal dreams, and who has young children at home.
The bottom line: April is the month to jump in on this limited-time deal and resume or begin your singing lessons through online lessons and live group coaching. Once the COVID-19 restrictions are gone, the prices for anyone who is not a founder will be the normal pricing of $97/month for the basic program.
If you have taken private lessons with me – or with any other instructor, for that matter – you know that this is an AMAZING offer.
If you've looked around at online programs — you know that this is an amazing offer. You can join today by choosing your program options in the drop-down box right here:
If the descriptions you've read so far are ringing more than one bell for you and the idea of a group coaching setting is something you'd like to try, then I invite you to click on the button to register now. We'd love to have you in the program!
If you're interested, but still want to know more…
Here is what will be included (in other words, here's what you're going to get!):
Twice-monthly Zoom-based group coaching on specific voice training topics.
A private Facebook page where I will conduct other live, all-community meetings: (1) warmup sessions, (2) Q&A sessions, and (3) What's holding you back? meetings.
A private community forum just for the AHN Keep Singing! Program members powered by GroupCoachingGenie, where you can access all of the material, communicate with me via messaging or email, check in with others in the group, post your performance videos, receive feedback from myself and others in the community, and provide feedback to others in our community.
Daily emails – mainly weekdays, but sometimes on Saturdays – containing specific steps to take that day, along with encouragement, inspiration, and sometimes a little pushing.
Checklists for staying on track with the exercises you learn, training you receive, practicing you accomplish, and performances you do.
Today, you can continue or perhaps begin your journey of vocal development, feeding your soul and pursuing your dreams as you journey. Or you can let your voice stagnate because of the pandemic, because of fear, or because of uncertainty.
And, remember: there is a cost to inaction:
You lose traction on the progress you've made.
Your voice stagnates for an undetermined period of time. Your voice is "on hold until we know what's going on with this virus…"
Your momentum sags while you wait.
Your practice habits flounder, flag, or never get off the ground in the first place.
Your dreams are delayed.
You let fear, indecision, worry, or uncertainty win a battle (maybe not the war, but certainly a battle).
You end up letting the virus get you down.
Keep Singing! An Online Group Singing Lessons & Vocal Coaching Program.
Regular price schedule:
Basic program – $97/month
Basic Program + 1 Laser Session – $137/month
Basic Program + 2 Laser Sessions – $177/month
"Ohhhh, no! Not today!"
Founders/COVID-19 Pricing Schedule:
Basic program – $57/month
Basic Program + 1 Laser Session – $97/month
Basic Program + 2 Laser Sessions – $137/month
This special pricing is good first for AHN students, then for others who have a connection to AHN.
This pricing is good while COVID-19 restrictions are in place generally in the U.S. A Higher Note LLC reserves the right to follow the lead of the state of Tennessee or the general flow of lessening restrictions around the U.S. The pricing schedule may revert to the "regular pricing schedule" at any time.
Get the Basic Keep Singing! program for just $57/month today. Just choose your program options below and select "Subscribe":
The special pricing below is meant for AHN students, past, present, and recent inquirers:
Current students who have had to stop taking lessons temporarily during the pandemic conditions.
Former students if you had been wanting to return to private lessons but now don't see the way to do that because of all the life changes we've experienced in a short time.
Potential students who've recently approached me about lessons, wanting to get started, but stopped your inquiries because you don't see how lessons could be possible right now.
If you came across this page and you've never been a student of mine and have never had any contact with me, but you had to give up singing lessons because of COVID-19, here's a message for you:
I'm not heartless (I hope that's already apparent by this whole message). You can use the button that says "don't use this button" to enroll at the regular price.
If you have extenuating financial circumstances because of COVID-19 (or even other reasons) and would like to join and, although you've never had contact with me, would like me to consider allowing you to enroll at the special founders price that's for the AHN community, go ahead and do so. I'm not going to make you grovel or tell me a story that causes you pain. Just enroll at the founder's price. I've been there, too. You'll be welcome.
Guarantee
We guarantee our products and services. If for any reason you are dissatisfied with the Keep Singing! program or your Laser-Coaching session, we will cheerfully refund your monthly payment within 30 days of purchase. Simply email us at support-keepsinging@ahighernote.com
---
---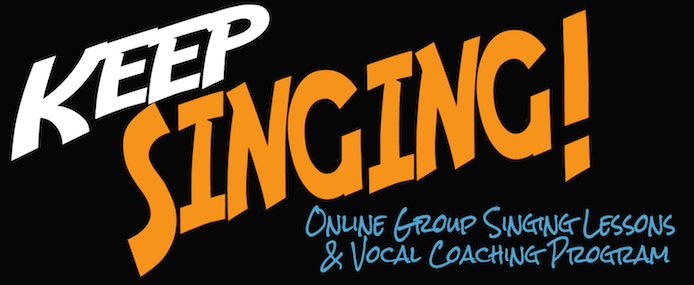 If you've read this far and haven't clicked the subscribe button yet, my guess is that you've taken singing lessons previously or you've been looking for voice lessons recently, with me or someone else, and you want to do it.
If you're still here, but haven't joined yet, what's holding you back?
Is the cost holding you back?
If you've taken voice lessons any time in the last five years, you know what the basic price range is, as well as the trajectory of prices (normal: rises with inflation, popularity of the activity, what the market will bear, etc.). But if you haven't already taken the time to look around online, I invite you to do so (do a Google/Yahoo/whatever search for "private voice lessons [your city or online]). Within about 5 minutes you'll begin to see patterns.
You'll see that I'm not the lowest-priced out there. And I won't be. Why?
The most important reason: because I help people move to get the results they want and achieve their goals for singing and vocal performance. Their goals may be professional, avocational, or hobby, but they're valid goals no matter how you'd categorize them.
But there are other reasons I am not the cheapest option among singing instructors:
I worked professionally as a singer for a dozen years. I learned to survive and thrive as a singer who tests her voice on a daily basis.
I've been teaching private and group voice lessons for over twenty years.
I trained for twenty years under some incredible teachers at great expense (sometimes while I was scraping by as a performer).
I've self-studied for thirty years.
As much as I can, I keep abreast of all types of research affecting vocal performance.
I keep current and active in a national singing teacher's association.
You'll also begin to see that my pricing is in the medium range of private instruction. Just because I could charge more doesn't mean I have to. I keep it there intentionally, because…
I mainly work from home, except for my p-t teaching role at a nearby prestigious music conservatory.
I have less overhead than someone who keeps a brick-and-mortar music education business.
I've never raised my prices simply because I can, or because the market will sustain it. I take my overall goals into account, along with my desire to help people train vocally who understand it as an investment in themselves and are willing to put in the effort.
Even though I can make claims on who I've taught (and I do, as you'll see in another section of this page), I've still always tried to stay in the range of affordable. I want people with drive and talent to be able to get their foot in the door and get going. I also want people who would like to pursue singing avocationally, or simply for personal pleasure, or simply to "save face" because people tell them they can't sing, to be able to train. As long as they understand the investment and are willing to put in the effort.
I want to be there for the striving artists, whether they are already working professionally or trying hard to become a professional singer, so they can get the help and push they need when they need it. Even if they're scraping to pay for lessons. I've been there.
Aside from my personal experiences being in the "working-professionally" and the "working-professionally-scraping-by" categories, I've also been in the position of wishing I could have lessons at all, much less "private." I would have taken group lessons. Couldn't afford those, either, except once in high school by the sacrificial investment of my hardworking parents.
So, I know: private lessons are an investment. It's a commitment, definitely, of time, energy, mental focus, and finances.
If you don't want to invest those resources in order to get lessons, then private lessons aren't for you – and even this online group program isn't for you, either.
Let's be clear: You have to be willing to put in the work to get the results you want. There is no magic wand.
So…
What would it be worth to you to be able to continue your voice lessons, despite the restrictions of the pandemic?
Will you invest in yourself today –
in your vision for how you'd like to use your voice?
in your hopes for having a voice you can use for a lifetime?
in your dreams for performing joyfully, powerfully, and effectively – in such a way that you impact other people's lives by your vocal performance?
Don't let another day go by.
Natalie Eastman, Bio
Under the moniker A Higher Note LLC, Natalie Eastman has enthusiastically and clearly taught people to sing, and helped singers to sing better, for 24 years. Her client list includes two Miss America contestants and many gigging artists, as well as singers who offer their voices locally in choirs, bands, weddings, music theater and other extraordinary performances.
Dr. Eastman has performed in both leads and supporting roles, as well as in the choruses in community-theater musicals, summer-stock style musicals, and other stage performances at churches and in schools; wedding and special-events; dinner theater in D.C.; Broadway-style entertainment on the Spirit of Washington cruise ship; choral societies; The Washington Savoyards, a Gilbert & Sullivan society; community chorus; university choruses; a cappella groups; select choirs; church choirs; worship bands and acoustic worship teams; and early childhood music education (Kindermusik(TM), Musical Adventures, and Music Together(TM), including owning a Kindermusik(TM) studio for several years). Natalie has also performed as soloist for many weddings, receptions, and other events and been involved in all manner of meaningful, enjoyable – and fun – singing from early childhood throughout adulthood.
Natalie's vocal studies include technique and performance in both classical and contemporary method.